Summer is so simple in this island. The light is irresistible. Two T-shirts, a pair of shorts and a pair of sandals is all you need to carry in the suitcase.
Welcome to our small, white neighbourhood on the Greek island of Koufonisia. The central idea for the construction of this complex was the orientation towards the Aegean Sea and the island of Keros, a cell of primitive Greek civilization. The surrounding environment is totally unspoilt in an effort not to affect the dry, infertile territory of the island.
A shelter and a base for excursions at the same time, in a secluded location but close to the village, just above the beach of Finikas, our complex is the ideal place to get away from the noise of daily life.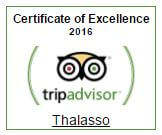 Skrini, Antikeri, Glaronissi and Keros: our four small maisonettes in Koufonisia make a great combination of home and hotel, so similar and still so unique, promising cool sheets, large moons and vast blue sea.
Decorated with the special taste of the landlady, our Koufonisia maisonettes combine elegance with the traditional Cycladic architecture.
A tiny island in the centre of the Aegean Sea, Koufonisia is located on the southern side of Naxos island and belongs to the complex of Small Cyclades. This is the ideal destination for truly relaxing holidays. Koufonisia is famous for the traditional Cycladic architecture, the unspoilt nature and the crystal beaches. Chora, the capital town, is the centre of activities in Koufonisia.